Make your dog unique with a personalized harness! We think it is important that you enjoy our products for a long time. That is why we only use high-quality materials. These materials are durable, sturdy and do not rust. Because all our products are made in our own workshop, we can guarantee our quality. We personalize your dog's name on the tactical dog harness. You can order using the form below. Place your order below and we will personalize the harness for you and your dog as soon as possible.
I would like to have a harness embroidered, but I am not sure of my size: In this case you can place the order and add to the description that you would like to try on the vest first. if the size is correct, you can easily and free of charge have your harness embroidered via our return portal. For questions or uncertainty you can of course always call or app to our business number! (06 11 10 58 14)

At the bottom of the page you will find more than 60+ dogs wearing our vest!



Keep your dog Safe & Cool at all times.Take your dog anywhere with this fully customizable vest.
Personalized Name Tags
Compatible Molle Pouches
Special Patches
Why Tactical Dog Vest?
Police/Military/Working Dogs - Maximum Control, Given Protection, And Extra Storage For Equipment
Hunting/Outdoor Companion Dogs - For Carrying Their Own Food And Water, Helping Them Exercise, And Expend Energy. Visual Indication While Out In The Wilderness
Service Dogs - For Carrying Medical Supplies, Water, And Emergency Items, ID And Tags
No Pull Front Clip 
For better training and reducing the reflexive response to pull while walking, working and etc.For better training and reducing the reflexive response to pull while walking, working and etc.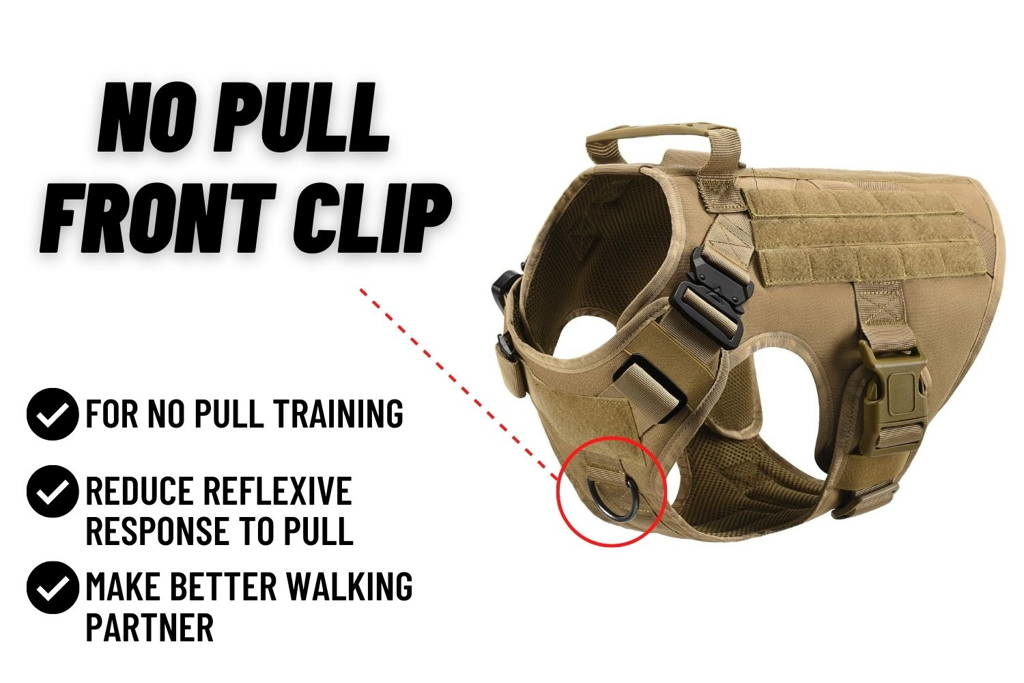 Metal Buckles
K9 tactical harness includes 2x Metal Buckles with 1000 LBS Proof-Load test on dog shoulder  which is the heaviest load point when pulling.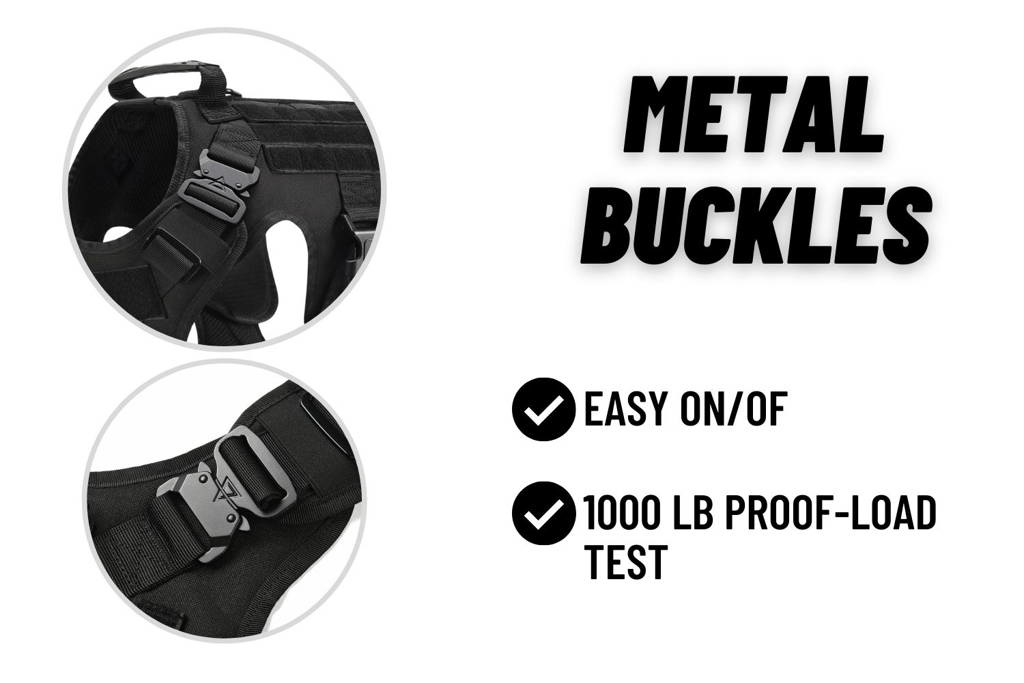 Durable Material
Tactical Dog Vest is Heavy Duty and made of 1000D Nylon Durable material, breathable and soft.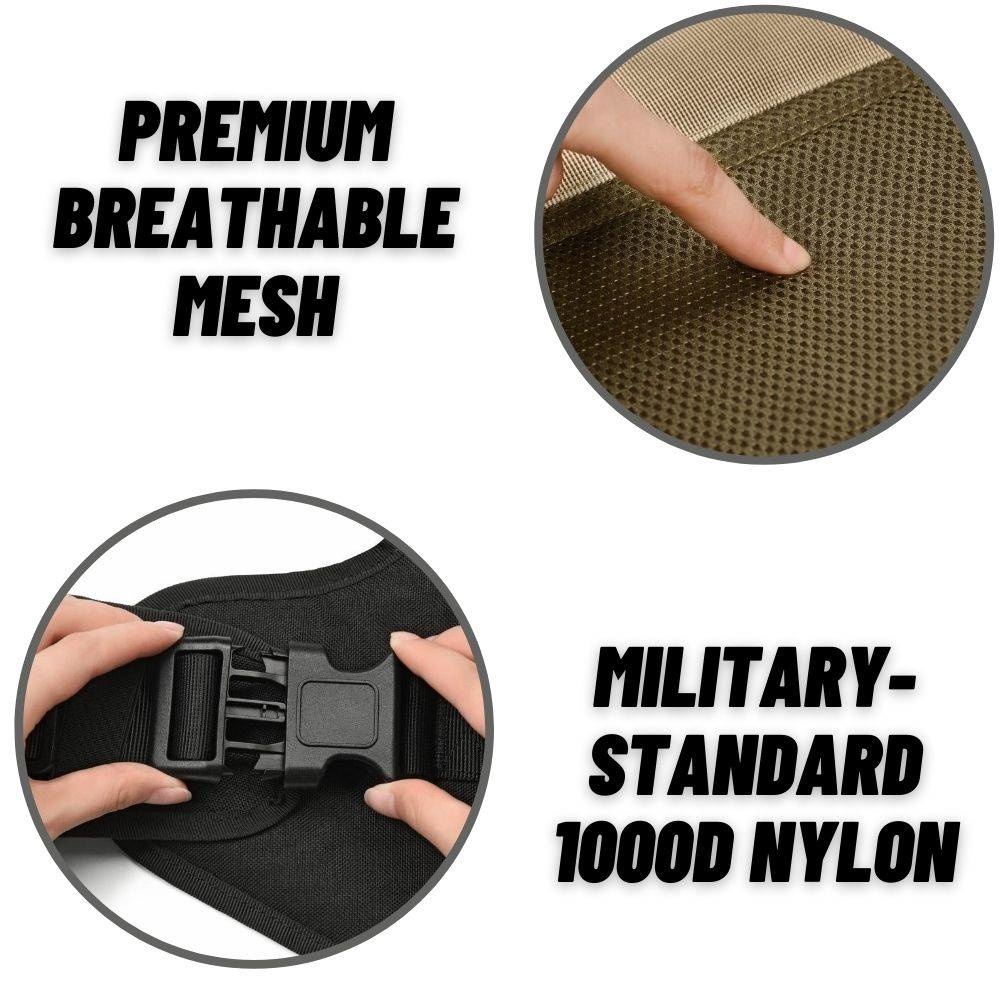 How Does The Tactical Harness Solve The Pulling Issue?
Front-clip changes the point of leverage. The leash is attached to the front of the dog, if they pull the effect is that the leash gives a tug on their chest to the side, therefore turning the dog toward you and not allowing them to move forward. So if they pull, they get turned. And if they turn, they aren't heading forward which is where they want to be going and why they are pulling.
SIZING CHART